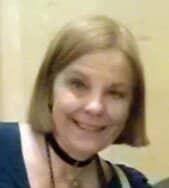 I am the webmaster of this site (and Countyfairgrounds.net) which was actually started in 1999, so it has been around awhile. I am also the webmaster of Halloween Events USA, which is two years old. The site is a lot of fun.
We have a few other websites Christmas USA Holiday, for those of you who are really into Christmas. And, of course our Halloween site – HalloweenEventsUSA.com – the subject this year 2015 is witches. Last year we featured spiders. We also have a shop CountyfairgroundsShop.com
We cover county and state fairs and their fairgrounds events. We also cover Rodeos, Festivals, Events, Concerts, Halloween, Christmas and BBQ. The site is a lot of work but also a lot of fun.
Currently, I reside in Bailey Colorado, but I love Tucson and will be going back there in the fall of 2012.
This is a picture of my dog Sunday, who unfortunately got killed by a car about two years ago in May. Sunday was a special dog and made it to fifteen years old.

---
This is a picture of Scamp – my new dog who I got in Chicago from a animal shelter in September of 2011. Scamp is a Shiba Lan – a Japanese Fighting Dog. He is also the most friendly creature and has to get petted by everyone. When, we picked him up at the shelter, my daughter Valerie, said to get him – he does not bark. Okay, fast forward a few years later and I can tell you he barks a lot! He starts barking s every morning at approximately 7:25am. He barks at the squirrels, he barks at the deer, motorcycles, and of course other dogs…HE barks a lot!